Over 14 years of pest management experience
Redmond Pest Management Services is a Perth based, family owned and operated business. We have over 14 years experience in the industry, and believe that the customer comes first. Our team are dedicated to providing a quality service at an affordable price, and we will take the time to explain our treatments to all customers.
You can trust Redmond Pest Management Services to take care of all your pest control needs.
Give us a call today or fill out our Request A Quote form for a no obligation quote, and a chat with our friendly team. You may also request information by visiting our Contact page.
Redmond Pest Management Services is a family owned and operated business, based in Perth, Western Australia. Our team is well known in the industry for providing no-fuss, friendly service at affordable, competitive rates.
We operate in both the residential and corporate spaces, and provide pest management services all over the Perth metropolitan area.
Our team ensures that all services are provided with the safety of your family in mind, and we use only safe, approved materials to handle your pest management needs.
All of our services come with guarantees, and we are always happy to take the time to discuss your specific needs. Get in touch with our team today to make a booking, or to ask any questions you may have.
See below for some of our most commonly provided pest management services: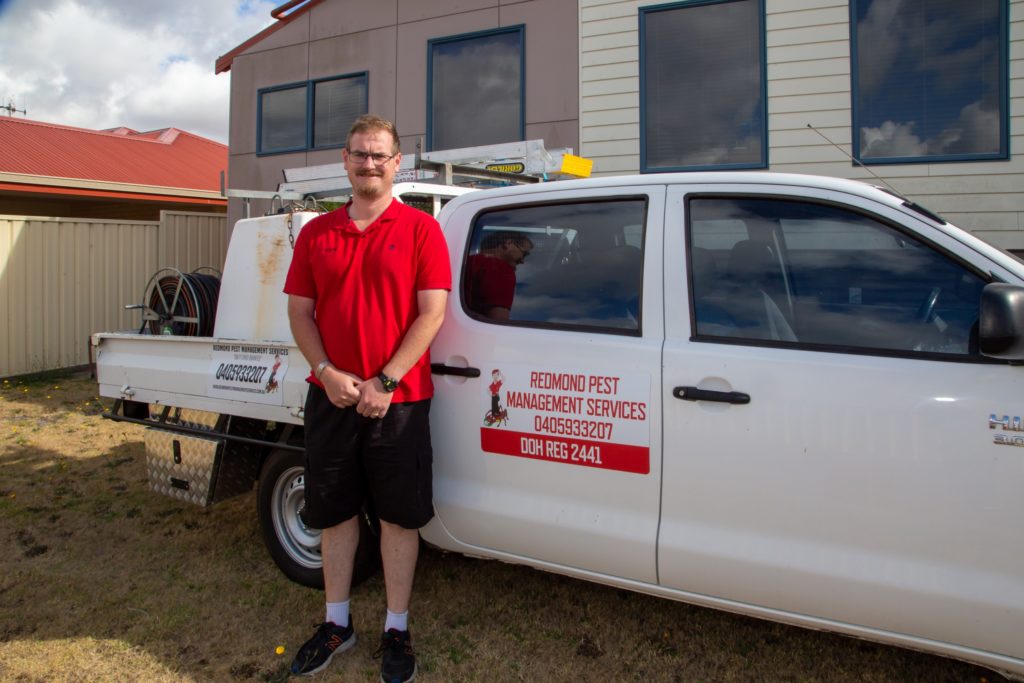 Ask us for a free quote today
Get in contact with our team today. We will take the time to understand your specific needs, and we will be able to provide an obligation free quote, at no cost to you.
Don't delay, give Redmond Pest Management Services a call today, and have those unwanted guests moved on!
Call Us Today - Get Your Free Quote!
Give us a call today to discuss your specific pest treatment and control needs. We aim to give the best service in town. Get your free quote today!