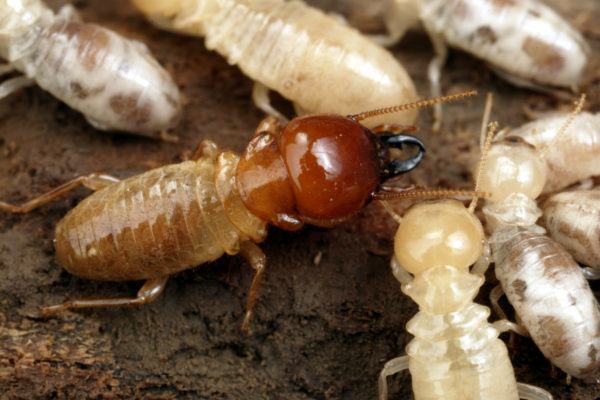 Termite Inspections and Treatments
Termites are responsible for more damage to homes each year than fires and floods combined. Regular termite inspections are a great way to catch termites early, before they do major damage to your home.

A professional inspection will take somewhere around an hour to complete. On these inspections we look at every piece of timber in your home; this includes doorframes, window frames, built in cupboards, skirting boards, roof timbers, patios, sheds and all garden areas.

We believe that prevention is better than a cure and offer termite preventative treatment zones. This is the best way to protect your home from termite damage and the expenses that come along with that. A preventative treatment zone takes a minimum of three hours, and can take much longer depending on the size of the home, type of construction and the amount of concrete around the outside of the home needing to be drilled.

We also offer localised treatments for live termites found, whether that be outside in the garden, inside the home or outbuilding or in any other structure around your home. We have specialised chemicals that have been designed to eradicate the whole colony, not just kill the ones that come in contact with the chemicals.
Call Us Today - Get Your Free Quote!
Give us a call today to discuss your specific pest treatment and control needs. We aim to give the best service in town. Get your free quote today!